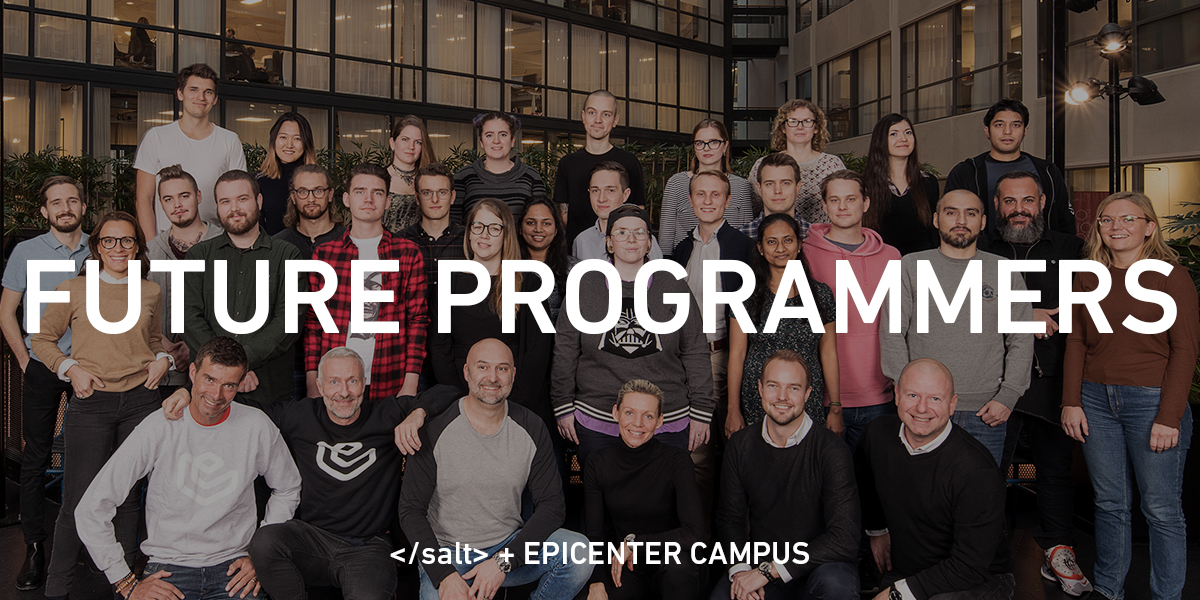 SAY HELLO TO: </salt> & EPICENTER CAMPUS!
We're happy to announce that Epicenter together with </salt> – School of applied technology have launched an innovative pilot training in advanced programming – Epicenter Campus! Over 1000 people applied in 2018. After hundreds of interviews, logic and intelligence tests there were 30 people who made the cut and who graduated this November. Now we're looking for future talents!
The idea behind </salt> is that there is huge demand for programmers in the tech industry today and we want to solve this issue. Here, you're not depending on your grades or previous background – it's a completely different application process. Instead, we value personality, ambition and performance in logic & intelligence tests. In the first batch we welcomed 30 students from 14 different countries and 45% of the participants were women.  Anyone can apply! The best part? After completing your studies you're guaranteed an employment at one of the Epicenter member companies.
Interested? Apply today!
Short facts:
The education is done together with </salt> at Epicenter Campus, Mäster Samuelsgatan 36 in Stockholm
The participants will be studying Full Stack Java Script programming, the most common coding language for interactive platforms 
The education is during 3 months and after graduating, the students are guaranteed an employment with one of the Epicenter member companies
The education is for free
Telia, MRG Gametek and LeoVegas are some of the companies that were hiring programmers from the first batch
</salt> (School of applied technology) was founded in 2018 by Richard Andemark, Koshi Hamedi and Max Hamedi
FOR STUDENTS
-
Interested in becoming a Full Stack Java Script developer?