How technology will help refugees in Sweden
Epicenter took a fika with Shahin Baharan, one of the founders of Refugee Tech.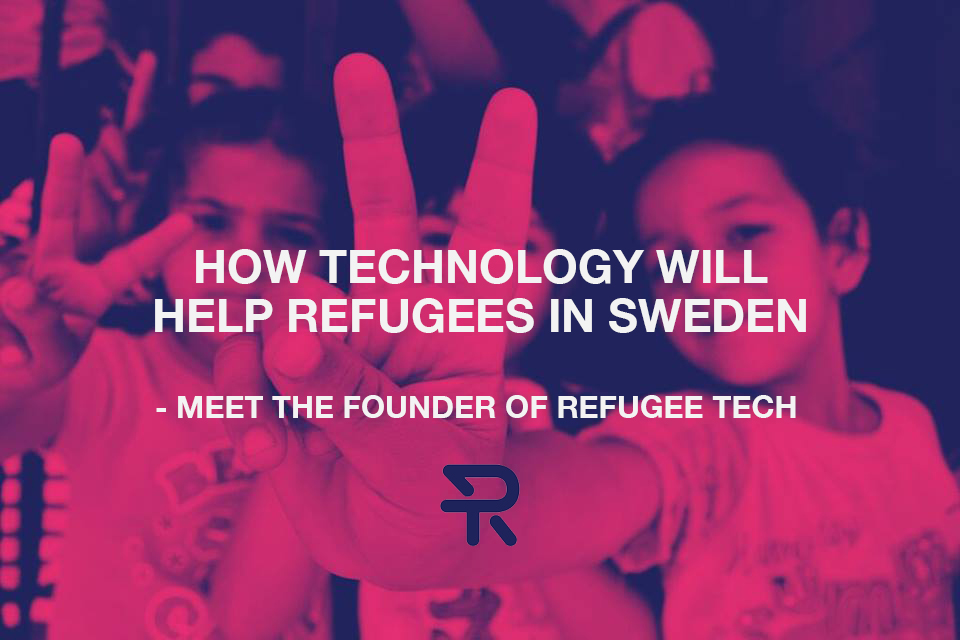 What is Refugee Tech?
Refugee Tech is a non-profit organization that strives to solve some of the most important challenges within integration in Sweden, with the help of digital solutions. 
We are doing this with a method that contains of these three phases: 1. With experts and through research, identifying challenges that newly arrived people face during integration in Sweden 2. Generate ideas to solutions and create concepts with the help of students and consultants 3. Create digital solutions to the challenges during a hackathon.
Why did you start this initiative?
During the fall of 2015, in the middle of the biggest migration of modern time since the second world war, a group of entreprenuers started the campaign "Refugee Air". The purpose of the campaign was to let refugees fly with an airplane to Sweden instead of taking dangerous routes throughout europe. 
Refugee Tech was born in connection with the start of Refugee Air. Basically, a group of entreprenuers, engineers, a researcher and designer got together and started thinking about the next step: What is the most effective way of integrating the newly arrived people into society? Our conclusion was that technology has innovated the world and that it also could be applied to the integration process.
How has people respond to this?
People's response to our work at Refugee Tech has been incredible. Hundreds of volunteers have signed up through our website to help us, we've had very experienced seniors giving us feedback, dozens of companies that have provided us with manpower and location for workshops/hackathons. 
What challenges have you faced?
Our biggest challenge up to date has been to get developers to help us out with programming. Another notable challenge is that we during very long periods have had 20 hour working days since everybody in the team have full time jobs beside the work at Refugee Tech.
You did a Hackathon, tell us what happened!
During february 2016, we ran a 10-day pilot to test and validate our method. The focus of the pilot was on "Employment" and it turned out to be very successful since the outcome was three concepts and Competency.se.
Competency is a platform where newcomers competencies are visualized, making it easier for companies to find new talents. 
At the end of may, we also hosted a hackathon together with STHLM TECH at Sup46. Our special guest for the event was Migrationsverket that brought us a list of needs and direct input to the participants. The outcome of the hackathon was MigHub, a platform that will show all digital solutions focusing on integration. Newly arrived people will be able to download apps within different categories (Social, Job, Language etc), like and send direct feedback to their app of choice in MigHub. It can easily be scaled internationally as we already got interest from intiatives in other countries. MigHub is at the moment in its final stages of development.
What can anyone do to help?
We are in need of help from developers (front and back-end), designers (UX/UI) and Copywriters (Arabic, Swedish, English) that can help us out with Competency.se and MigHub.
Refugee Tech is a community and we welcome everybody to join it. We send out updates by mail and you can join our community by registering at our website www.refugeetech.com. 
We would also appreciate it if you like us on facebook (www.facebook.com/refugeetech), twitter (www.twitter.com/refugeetech) and tell your friends about Refugee Tech.
What's next?
Our main focus is to finish the development of MigHub before we leave to Almedalen the 3rd of July. Members from Refugee Tech will be attending Almedalen where we will participate in two panels and spread our message to the decision makers that tech solutions will innovate integration in Sweden.