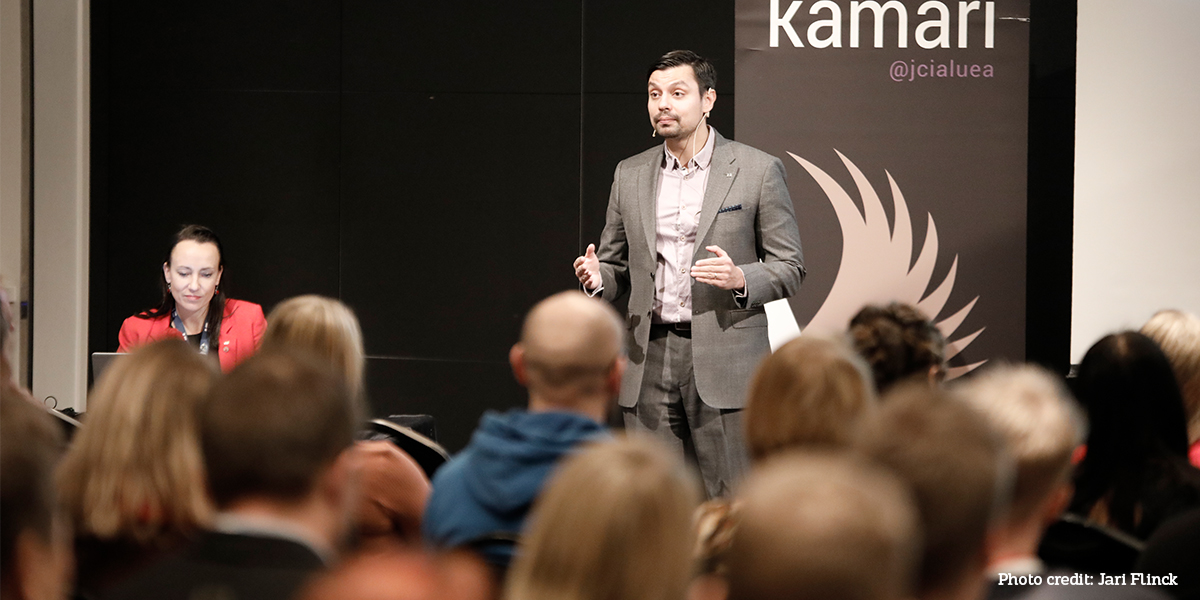 Stockholm Entrepreneur Social
Last signup date 2019-02-21
Organizer
Stockholm Entrepreneur Social
Speakers
Aslak de Silva, CEO Nordic Business Forum
We are thrilled to welcome Aslak de Silva, CEO of Nordic Business Forum as the guest speaker for our February Entrepreneur Social.
This is a unique opportunity to hear the story behind the successful growth of Nordic Business Forum, find out how they attract world class speakers including President Obama, Steve Wozniak, Randi Zuckerberg and Simon Sinek, build high performing teams and sell out their events well in advance.
Aslak will tap into the story of how Nordic Business Forum was built and how the company has developed via personal development. He will also open up examples for the audience from his personal life. Nordic Business Forum is one of the leading business seminars in the world. Their events are known for a customer experience like no other with an impeccable attention to detail and an impressive speaker lineup. Some have even called it a business conference and a rock concert all wrapped into one: www.nbforum.com 
 Schedule:    
18.30 Doors open    
19.00 Guest speaker, Aslak de Silva, CEO Nordic Business Forum. Theme: "Leader, personal development is your company's success"    
19.20 Q&A 
19.45 Networking
20.30 Thank you and welcome back on the 21 March
 Event information
 Stockholm Entrepreneur Social is part of a global community with more than one million innovative, creative and impact driven entrepreneurs, which offers a great place to engage and connect with like minded people who value collaboration and problem solving at the highest level. Our mission is to help achieve the United Nations Global Goals by creating a space for impact driven entrepreneurs to connect to the right knowledge, network and opportunities. All Entrepreneur Social events follow the same general format across the world with a 20-min Speaker + 20-min Q&A + 60-min Networking Session. Entrepreneur Social Speakers are social entrepreneurs who are impact driven and are doing something to make a difference in the world. They have found a way to create ongoing flow towards profit and purpose and have a story worth telling because they are impacting one or more of the 17 Global Goals and they are on an entrepreneurial journey to make this happen. 
The event is open to anyone who is interested in entrepreneurship and social impact and would like to network in a relaxed social environment with other professionals and business owners, to share success stories, challenges faced and discuss the strategies that will propel us forward. 
    
Welcome!