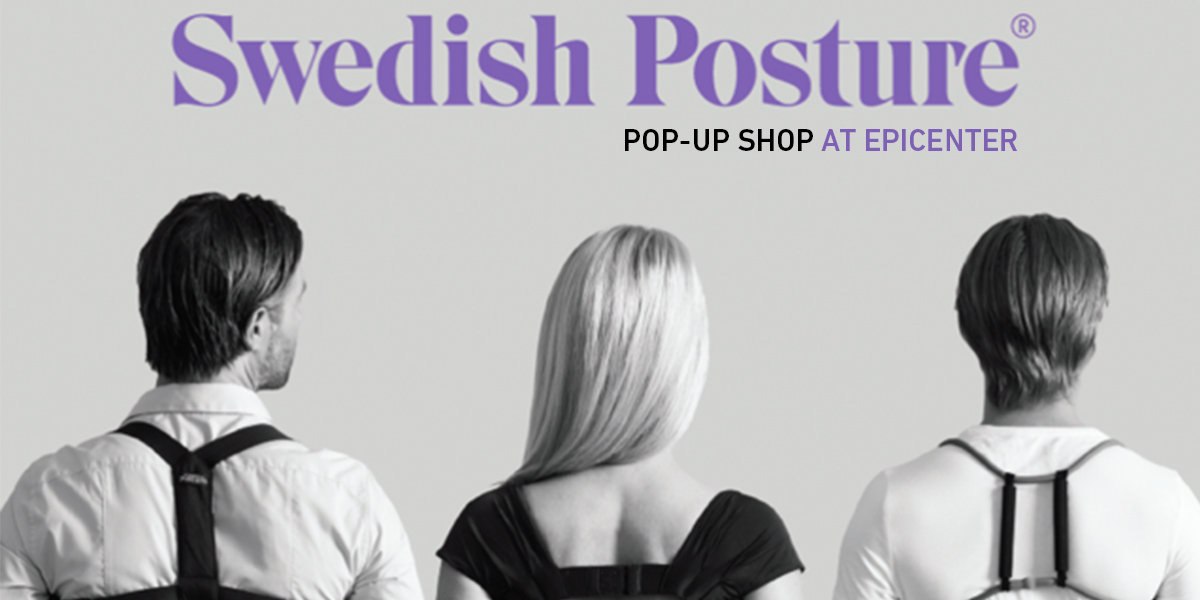 Stand up straight; Meet Swedish Posture!
Last signup date 2017-11-22
A great posture is a great start!
Epicenter members Swedish Posture invites all members to visit their pop-up shop about great posture November 22nd, popping up at the Service Center. They will teach us everything they know about the importance of great posture for enhanced performance, concentration and results. During this Wednesday afternoon you will be able to try all the latest products, buy them with a 25% Epicenter discount, chat with smart people and enjoy a drink. Also, our Epicenter chiropractor Hanne Kine Lauritsen will be on site to provide all members free adjustments. 
Swedish Posture have products for Improved Posture, Active Sitting and Everyday Training. Swing by and try the products, mingle with fellow members and enjoy good discounts. See you there!
Psst... In the meantime, be first and take a sneak peak on their new launch for the Kickstarter product here