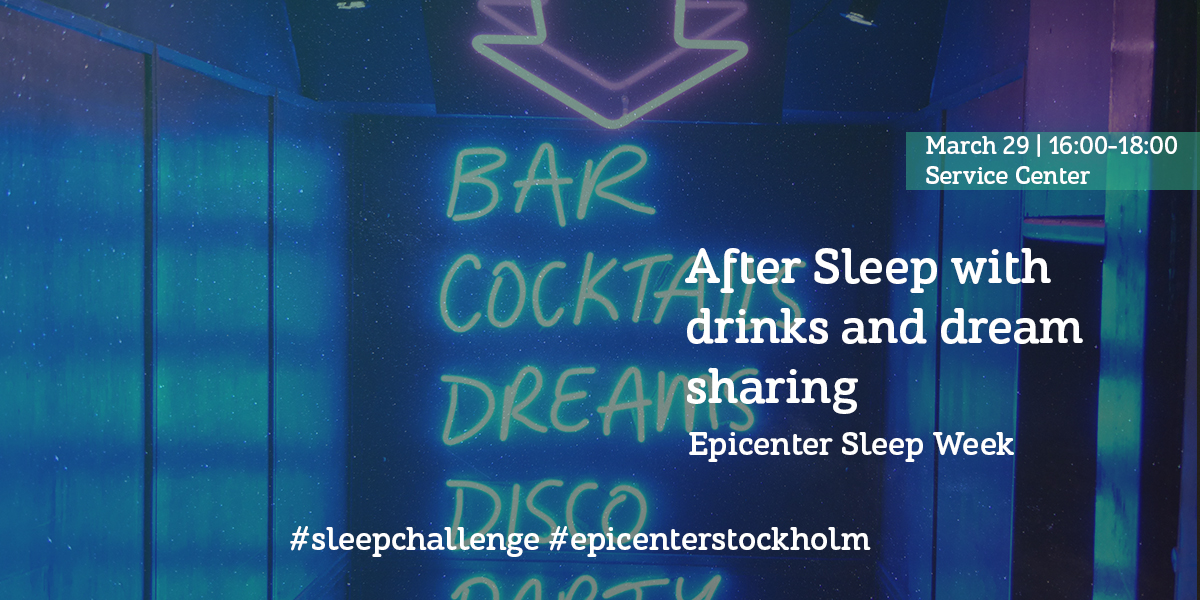 Epicenter Sleep Week - After Sleep and Drinks
Last signup date 2019-03-29
Wrap up Sleep Week together with us on Friday 29th of March! We'll of course start with a nap in the cuddle puddle. Have a drink and share your dreams afterwards to get ready for the weekend. You are more than welcome to show up in your pajamas or night gown. 
This event is part of Epicenter Sleep Week, All Epicenter members are welcome to invite their friends and customers to the Sleep Week sessions.
Please sign up below. See you there!
 
About Epicenter Sleep Week
Epicenter welcomes you to a week of dreams and great sleep! During the sleep week we learn the latest science on sleep and how modern leaders can use sleep to get their teams to perform better while being happier and healthier. We try new cool sleep technologies, take afternoon naps at work and take on the Epicenter Sleep challenge of sleeping two more hour for a week.
Sleep Week highlights
Afternoon naps in the Epicenter cuddle puddle and beds every afternoon 2,3 and 4. 
Monday 25th of March at 12:00-13:00, Ola Ahlvarsson, serial entrepreneur and co-founder of Epicenter invites you to a a thought provoking and useful session on Management by sleep – how sleeping right can make you and your team perform better.
Wednesday 27th of March at 12:00-13:00, a fantastic session with sleep guru Björn Hedensjö, author of "the Perfect Night (Den Perfekta Natten) and one of the most knowledgeable and inspiring thinkers in search of the perfect sleep.
Friday 29th After Sleep with drinks and dream sharing from 4 pm
Take part in #sleepchallenge together with your team! Go to bed one hour earlier in the evening and sleep one hour longer in the morning and see how it effects your creativity. Track your sleep using app of your choice!
All Epicenter members are welcome to invite their friends and customers to the sleep week sessions.